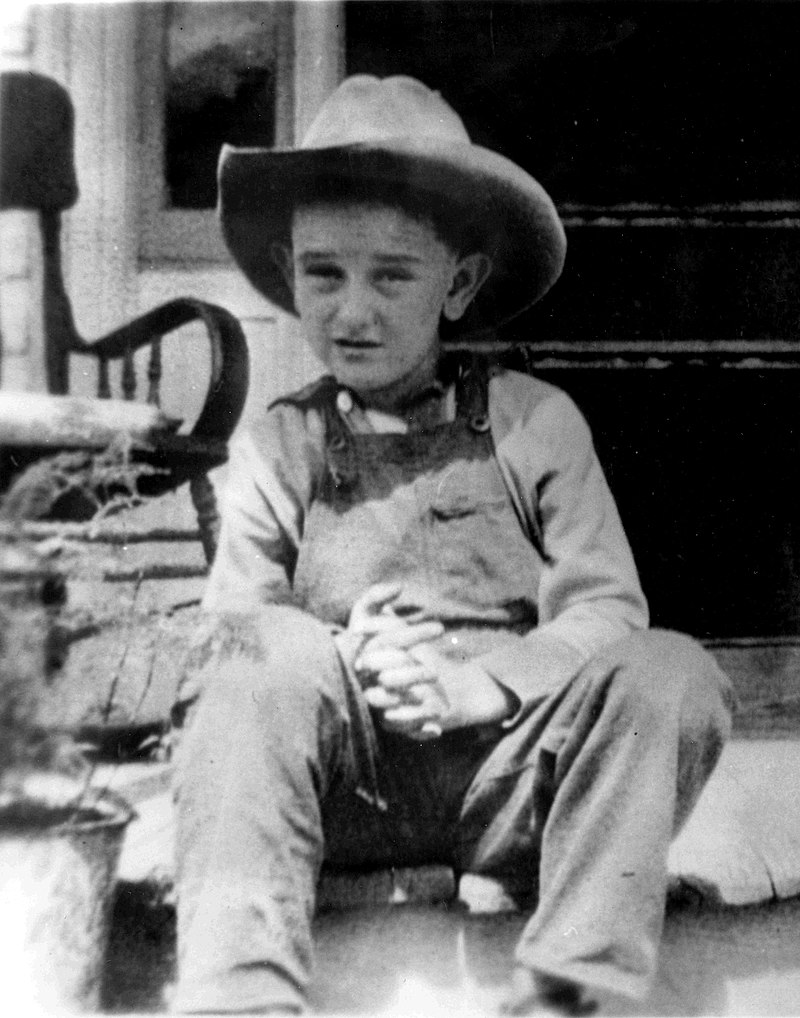 Lyndon B. Johnson is known as one of the most influential presidents in American history, but his ascent to the White House was not an easy one. His life before his presidency was filled with challenges and setbacks, as well as triumphs and successes. From a humble upbringing in rural Texas to leadership positions in the U.S. Senate, Johnson's journey to the presidency was marked by hard work, determination, and a deep commitment to public service.
Johnson was born in Stonewall, Texas, on August 27th, 1908. His family was poor, and they lived in a small farmhouse without electricity or indoor plumbing. Johnson's father, Sam Ealy Johnson Jr., was a farmer and businessman who served as a state representative and senator. His mother, Rebekah Baines Johnson, was a schoolteacher who instilled in her son a strong sense of duty and responsibility.
As a child, Johnson worked alongside his parents and siblings on their farm, where he developed a strong work ethic and a deep appreciation for the value of hard work. Despite the challenges of his rural upbringing, Johnson excelled academically, and he eventually earned a degree in education from Southwest Texas State Teachers College.
After college, Johnson began teaching public speaking and debate at a small school in Houston. However, he soon became interested in politics, and he began volunteering for various political campaigns in Texas. In 1937, he won election to the U.S. House of Representatives, where he quickly gained a reputation as a skilled legislator and a tireless advocate for his constituents.
Johnson's political career took a major leap forward in 1948, when he won election to the U.S. Senate after a contentious and controversial campaign. As a senator, Johnson focused heavily on issues related to civil rights and social justice, working closely with Dr. Martin Luther King Jr. and other civil rights leaders to pass landmark legislation, including the Voting Rights Act of 1965.
Johnson's talents as a politician and a leader were put to the test in 1960, when he was chosen by John F. Kennedy as his running mate in the presidential election. Despite initial skepticism from some members of the Democratic Party, Johnson quickly proved to be an asset to the Kennedy campaign, helping to secure victories in key southern states and energizing the party's base.
After Kennedy's assassination in 1963, Johnson was sworn in as president, inheriting a nation struggling with deep divisions over civil rights, foreign policy, and economic inequality. He worked tirelessly to address these issues, launching the "Great Society" program to combat poverty, increase access to education, and improve healthcare for all Americans.
Despite his many accomplishments as president, Johnson's legacy is also marked by controversy and criticism. His decision to escalate U.S. involvement in the Vietnam War remains one of the most divisive decisions in American history, and his administration was also marred by scandal and corruption.
Looking back on Johnson's life before the presidency, it is clear that he was a man of extraordinary talent and determination. He overcame incredible obstacles to achieve success in politics, and he never lost sight of his commitment to serving the people of Texas and the United States. His experiences in the House and the Senate taught him valuable lessons about how government works, and those lessons served him well when he became president.
Sources:
https://www.whitehouse.gov/about-the-white-house/presidents/lyndon-b-johnson/
https://www.britannica.com/biography/Lyndon-B-Johnson