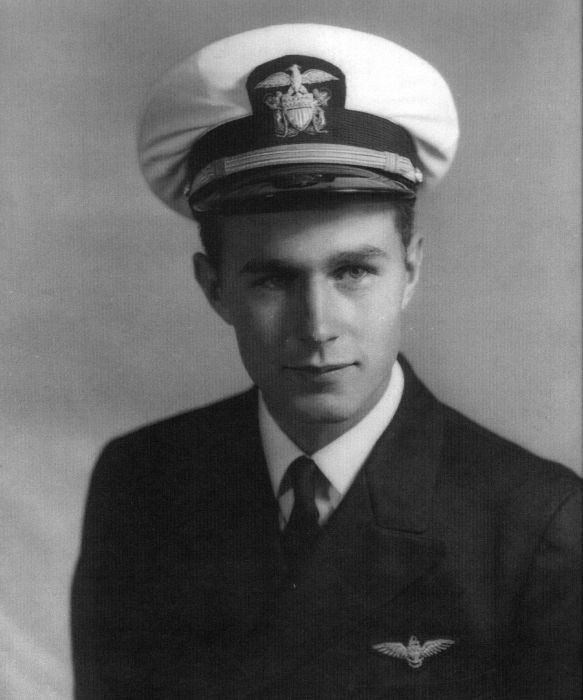 George H.W. Bush, the 41st President of the United States, led a remarkable life before he entered the White House. From his privileged upbringing to his distinguished military career and early entry into politics, Bush's pre-presidential years were filled with memorable experiences that helped shape him into the leader he ultimately became.
Born in Milton, Massachusetts on June 12, 1924, Bush was the second of five children. His father, Prescott Bush, was a successful businessman and politician who would eventually become a U.S. Senator from Connecticut. Growing up in a wealthy family, Bush attended prestigious private schools and was exposed to many of the world's leaders and influencers at a young age.
Despite the advantages of his upbringing, Bush faced personal tragedy when his younger sister, Robin, died of leukemia at the age of three. This experience would have a lasting impact on him, and he often spoke about it in later years as a reminder of the fragility of life.
After graduating from Phillips Academy in Andover, Massachusetts, Bush enlisted in the Navy at the age of 18. He served as a pilot during World War II, flying numerous combat missions over the Pacific and earning several honors for his service, including the Distinguished Flying Cross.
After the war, Bush enrolled at Yale University, where he earned a degree in economics. It was also at Yale where he met his future wife, Barbara Pierce, whom he married in 1945. Over the next decade, Bush began building his business career, working in the oil industry and eventually founding his own company, Zapata Petroleum Corporation.
Bush's first foray into politics came in the 1960s, when he ran for a seat in the U.S. Senate from Texas. Though he lost that race, he remained active in Republican politics and was appointed by President Richard Nixon to serve as the U.S. ambassador to the United Nations in 1971.
After serving as the chairman of the Republican National Committee for a time, Bush was appointed by President Gerald Ford to serve as the Director of the Central Intelligence Agency (CIA) in 1976. He would hold that post until Jimmy Carter became President in 1977.
In 1980, Bush made his first run for President of the United States, seeking the Republican nomination to challenge incumbent Democratic President Jimmy Carter. Though he ultimately lost the nomination to Ronald Reagan, Reagan selected Bush as his running mate and the two went on to win the election.
As Vice President under Reagan, Bush was heavily involved in foreign affairs, including playing an instrumental role in the negotiations that led to the end of the Cold War. He also worked to combat drug trafficking and improve education, among other issues.
In 1988, Bush made his second run for the presidency, this time as the Republican nominee. He defeated Democratic nominee Michael Dukakis in the general election, becoming the first sitting Vice President to be elected President since Martin Van Buren in 1836.
Throughout his pre-presidential life, George H.W. Bush demonstrated a deep commitment to service and leadership. From his distinguished military career to his business success and political endeavors, he had a wide range of experiences that helped him become a well-rounded and effective leader. His time as President of the United States would prove to be equally notable, as he led the country through a period of significant change and transformation.
George H.W. Bush's life before he became President of the United States was marked by a series of impressive accomplishments and successes. From his privileged upbringing to his distinguished military career and successful business ventures, Bush lived a life filled with unique experiences that would ultimately shape him into the respected leader he became. Though his time in office was not without its challenges, Bush remained dedicated to public service throughout his life and will be remembered as one of the nation's most accomplished and respected leaders.
Sources:
https://www.bush41.org/bush/biography
https://www.britannica.com/biography/George-H-W-Bush