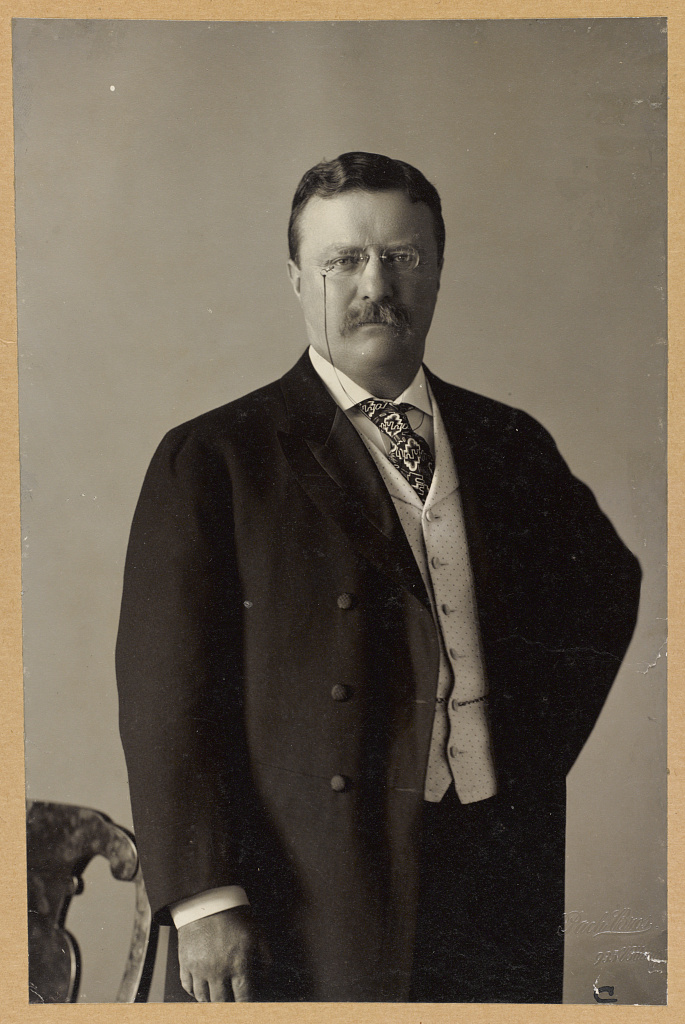 ​​Theodore Roosevelt (Teddy) was the 26th elected president of United States of America. He was the youngest elected president in the nations history. He won the Nobel Prize when he played a vital role in ending Russia Japan war.

A few accomplishments of Theodore Roosevelt during his presidency are below:

1. THEODORE ROOSEVELT IS YOUNGEST PRESIDENT OF UNITED STATES:

Theodore Roosevelt was elected the 26th president. He was 42 years old when he was made the president after the assassination of President William McKinley. He won the presidential election of United States in 1904 after defeating his opponent Alton B Parker by a huge margin.

2. THEODORE ROOSEVELT AS TEDDY BEAR:

Theodore Roosevelt had a deep affection toward nature and wildlife. When he became the president of United States, he contributed as much as nobody has ever done for United States.

-He built five national parks.

-Theodore also created 51 federal sanctuaries for the birds.

-Theodore created four national game reserves.

-Theodore was so generous for nature that he dedicated over hundred millions of acres to national forests.

-He created 18 monuments which includes The Grand Canyon also.

-Because of his vast interest in nature and wildlife sanctuary he was nick named TEDDY BEAR.

3. HE FACILITATED THE CONSTRUCTION OF PANAMA CANAL:

The most important accomplishment by Roosevelt is that he put a milestone in the making of the greatest ever Panama Canal. It is a 48-mile long goes through the Isthmus of Panama which made to link Pacific Ocean to the Atlantic Ocean. This canal has been a prominent addition for the International Maritime Trading. Although this was a project France was working on but later gave up due to the increment in the death rate. Roosevelt took over the project in 1904 and it completed in 1914. Now it is one most important route where 1400 ships used this canal.

The Panama Canal is considered one of the largest and greatest engineering projects.

4. HE WAS THE FIRST EVER AMERICAN TO WIN NOBEL PEACE PRIZE:

When the war held between the Empire of Russia and the Empire of Japan, Roosevelt played an important role in ending the Russo-Japanese war. He convinced the parties to get involved to meet in the peace conference in Portsmouth. Because of his brilliancy and efforts The Treaty of Portsmouth was signed which ended the war in 1906.

5. THEODORE STRENGTHENED UNITED STATES ARMY:

Theodore was very inventive author and human. From the very start he thought very strongly of the United States. Roosevelt served as the Secretary of United States Navy and during his presidency United States Navy went from fifth largest navy to the third largest navy in the world.