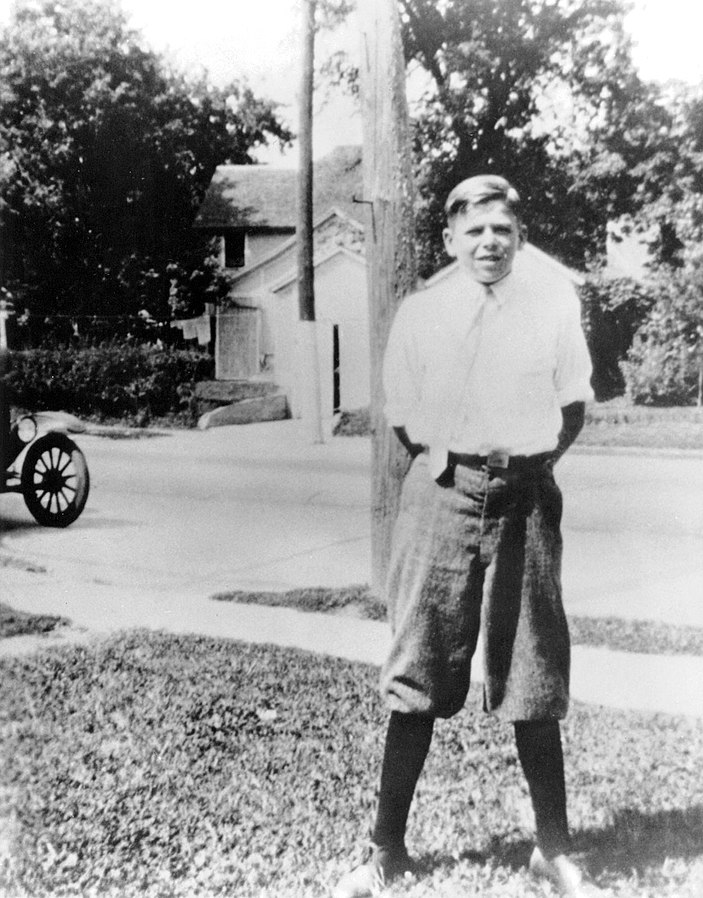 Ronald Reagan, the 40th President of the United States, had a varied and fascinating life before he entered politics. From his humble beginnings in the American Midwest to his distinguished career in Hollywood and eventual entry into politics, Reagan's pre-presidential years were full of twists and turns that helped shape him into the successful leader he became.
Reagan was born on February 6, 1911, in Tampico, Illinois. He grew up in a small town in northwestern Illinois and had a modest upbringing. His father was a salesman and his mother was a homemaker. Reagan's family was not wealthy, but they instilled in him the values of hard work, determination, and self-reliance.
After graduating from high school, Reagan attended Eureka College in Eureka, Illinois, where he studied economics and sociology. He was active in sports and drama while in college and developed a love for performing that would eventually lead him to Hollywood.
After college, Reagan worked as a radio announcer in Iowa and then moved to California to pursue an acting career. He appeared in numerous films over the next several decades, including "Kings Row", "Knute Rockne, All American", and "The Hasty Heart". Reagan's career in Hollywood helped him establish himself as a respected and well-known public figure.
During World War II, Reagan served in the U.S. Army Air Corps, making training films for the military. He did not see combat, but his time in the military gave him a greater appreciation for the sacrifices made by America's armed forces.
In the 1950s and early 1960s, Reagan became increasingly involved in politics. He initially supported Democratic candidates, but later switched to the Republican Party. He was elected Governor of California in 1966, and was re-elected in 1970 by a landslide.
As Governor of California, Reagan implemented policies that reflected his conservative values, such as reducing taxes and government regulation. He also took a tough stance on law and order issues and was known for his "tough on crime" approach.
Despite facing some controversy during his tenure as governor, Reagan remained popular with voters and many began to see him as a potential presidential candidate.
Reagan made his first run for the presidency in 1976, seeking the Republican nomination. Though he ultimately lost to incumbent President Gerald Ford, Reagan's campaign brought him national attention and helped establish him as a powerful voice within the Republican Party.
In 1980, Reagan ran for President again, this time successfully winning the Republican nomination and defeating incumbent Democratic President Jimmy Carter in the general election. Reagan's victory marked the beginning of a new era in American politics, as his conservative, pro-business policies helped reshape the nation's economy and foreign policy.
Throughout his pre-presidential life, Ronald Reagan demonstrated a deep commitment to service and leadership. From his humble beginnings in Illinois to his successful career in Hollywood and eventual entry into politics, he had a wide range of experiences that helped him become a well-rounded and effective leader. His time as President of the United States would prove to be equally notable, as he led the country through a period of significant change and transformation.
Ronald Reagan's life before he became President of the United States was marked by a series of impressive accomplishments and successes. From his modest upbringing in the Midwest to his distinguished career in Hollywood and successful years as Governor of California, Reagan's pre-presidential years were filled with unique experiences that would ultimately shape him into the successful leader he became. Though his time in office was not without its challenges, Reagan remained dedicated to public service throughout his life and will be remembered as one of the nation's most accomplished and respected leaders.
Sources:
https://www.reaganlibrary.gov/reagans/ronald-reagan/reagans-pre-presidential-biographical-sketch-timeline-1911-1980
https://www.britannica.com/biography/Ronald-Reagan