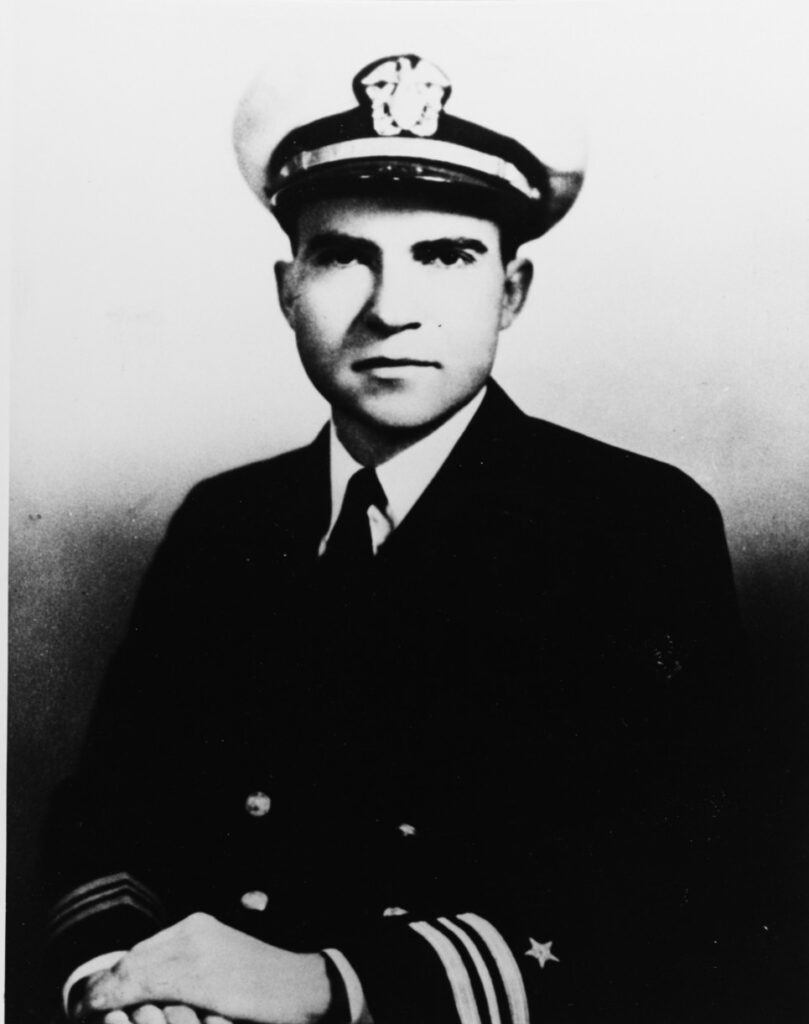 Richard Nixon is known for being the 37th President of the United States, but his life before his presidency was filled with many challenges and accomplishments. Nixon was a man who worked hard to achieve success, and his experiences before his presidency played a significant role in shaping him into the leader he later became.
Nixon was born on January 9th, 1913, in Yorba Linda, California. His father, Francis A. Nixon, was a poor farmer, and his mother, Hannah Milhous Nixon, was a Quaker who instilled in her son a strong moral compass. Nixon had two brothers, Arthur and Harold and the Nixon family lived in Whittier, California where Richard grew up.
As a student, Nixon was an excellent athlete, and he excelled in football and basketball. He also worked hard in school, earning top grades and participating in student government. After graduating from high school, Nixon enrolled at Whittier College, where he majored in history and became involved in debating and theater. He earned a law degree from Duke University Law School in 1936.
Nixon began his political career in 1946 when he won a seat in the U.S. House of Representatives from California's 12th Congressional District. While in the House, Nixon focused heavily on issues related to foreign policy and defense, and he quickly gained a reputation as a fierce anti-Communist. He chaired the House Un-American Activities Committee, investigating suspected Communists in the government and entertainment industry.
In 1950, Nixon ran for the U.S. Senate against Democratic incumbent Helen Gahagan Douglas. The campaign was one of the most bitter and negative in American history, with Nixon painting Douglas as a Communist sympathizer and Douglas accusing Nixon of being a smear artist. Nixon ultimately won the election, but the tactics he used would later come back to haunt him.
After serving in the Senate for six years, Nixon was chosen by Republican presidential candidate Dwight D. Eisenhower as his running mate in the 1952 election. The two men went on to win the election by a landslide, and Nixon became vice president at the age of 39. He quickly became known as a strong and effective vice president, traveling extensively around the world and serving as an advisor to Eisenhower on foreign policy matters.
Nixon's political career took a major hit in 1960 when he ran for president against Democrat John F. Kennedy. The campaign was marked by several controversial moments, including Nixon's poor performance in the first televised presidential debate. In the end, Kennedy won the election by a razor-thin margin, and Nixon retreated from politics for several years.
In 1968, Nixon made a comeback, winning the Republican nomination for president and defeating Democrat Hubert Humphrey in the general election. As president, Nixon focused heavily on ending the war in Vietnam and improving relations with China and the Soviet Union. However, his presidency was marred by scandal, including the Watergate scandal, which ultimately led to his resignation in 1974.
Looking back on Nixon's life before the presidency, it is clear that he was a complex and driven man who had a deep love for his country. He came from humble beginnings and worked tirelessly to achieve success, but he also made mistakes along the way. His experiences in politics allowed him to develop a deep understanding of foreign policy issues, and his service in the White House helped shape American history in significant ways.
Richard Nixon is remembered as one of the most controversial presidents in American history. His life before the presidency reminds us that success often comes at a cost, and that even the most accomplished leaders can make mistakes. But it also serves as a testament to the power of hard work, determination, and a strong commitment to public service.
Sources:
https://www.nixonlibrary.gov/president-nixon
https://www.britannica.com/biography/Richard-Nixon