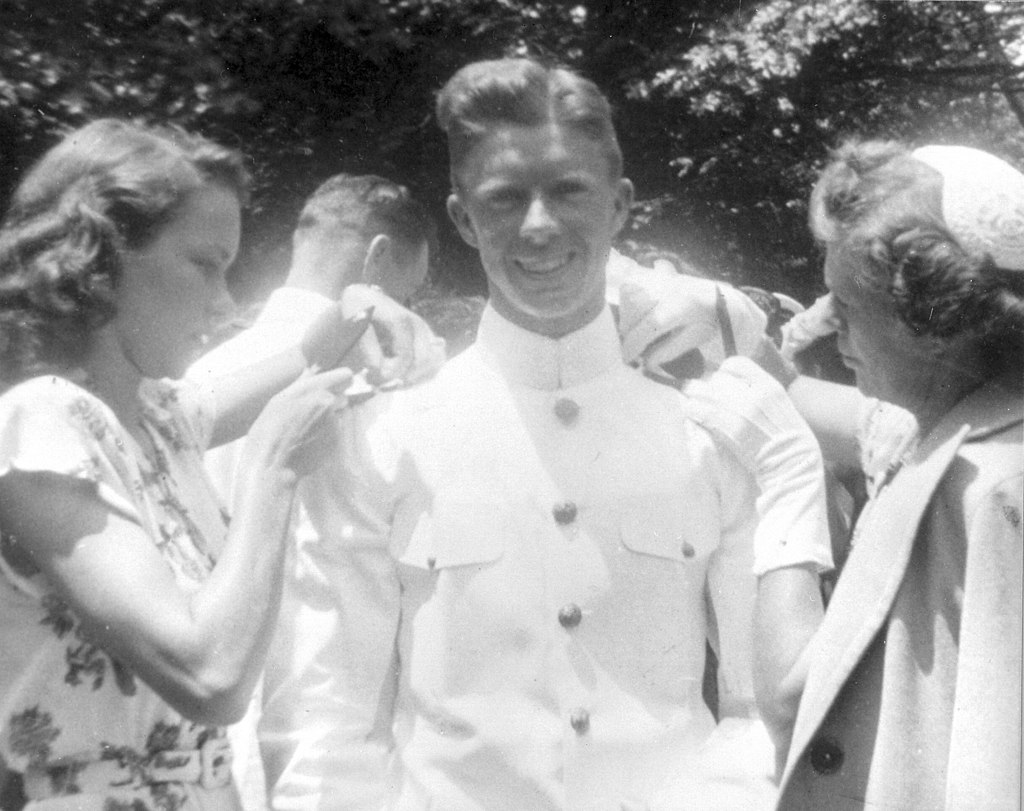 Jimmy Carter is one of the most well-known and respected former presidents of the United States. But before he took the oath of office in 1977, he had a life full of challenges, successes, and setbacks that helped shape the man he would become.
Carter was born on October 1, 1924, in Plains, Georgia, a small town in the southern part of the state. He was the eldest of four children born to James Earl Carter Sr. and Bessie Lillian Gordy. Carter Sr. was a successful farmer and businessman who served as a state senator, while Gordy was a registered nurse who worked in a local hospital.
Growing up, Carter was raised in a conservative Baptist household that stressed the importance of hard work, education, and serving others. He attended Plains High School, where he excelled academically and was a star athlete, playing baseball, basketball, and football. After graduating in 1941, Carter enrolled at Georgia Southwestern College in Americus, Georgia, where he studied science and math.
However, his life took a turn when his father died of pancreatic cancer in 1953. Carter left college to take over the family farm and business, which were struggling after his father's death. He worked tirelessly to turn things around, eventually becoming successful in both endeavors.
In 1946, Carter married Rosalynn Smith, whom he had known since childhood. They would eventually have four children together: John William (Jack), James Earl III (Chip), Donnel Jeffrey (Jeff), and Amy.
Carter's interest in politics began in the early 1960s, when he served on the Sumter County Board of Education. He later won a seat in the Georgia State Senate, where he quickly earned a reputation as an independent thinker who was not afraid to speak his mind. In 1970, he was elected governor of Georgia, serving one term before turning his sights on the White House.
Carter's path to the presidency was not an easy one. He faced strong opposition from within his own party, including some who felt he was too inexperienced and lacked the necessary political skills to win a presidential election. But Carter persevered, crisscrossing the country to build support and connect with voters.
In 1976, he won the Democratic nomination for president, facing off against incumbent President Gerald Ford in the general election. Despite early predictions that he would be a long-shot candidate, Carter campaigned hard, emphasizing his honest, down-to-earth style and his commitment to putting people first.
On November 2, 1976, Carter won a stunning victory, becoming the 39th president of the United States. He took office in January 1977, ready to tackle some of the most pressing issues of the day, including inflation, energy policy, and international relations.
Looking back on his life before the presidency, it is clear that Jimmy Carter had the qualities that would make him a successful leader. He was hardworking, determined, and passionate about making a difference in the world. He was guided by a strong moral compass that led him to serve others, even when it was difficult or unpopular. And he was never afraid to take risks and try new things, even when the odds were stacked against him.
Today, Jimmy Carter is remembered as one of the most effective and compassionate presidents of the modern era. His life before the presidency shows us that greatness can come from humble beginnings, and that perseverance and character are just as important as talent and intelligence.
Sources:
https://en.wikipedia.org/wiki/Jimmy_Carter
https://www.jimmycarterlibrary.gov/about_us/biography_of_jimmy_carter
https://www.whitehouse.gov/about-the-white-house/presidents/james-carter/